The Motto Kimono Jacket for Arleb by Nabad Online Exhibition 🗓 Feb 2 – Apr 30 2021
Using Arabic braille, the motto "سلام حرية سعادة" or "Peace Freedom Happiness" is hand-embroidered with French knots. The embroidery is placed on both sleeves in reference to the phrase "to wear one's heart on one's sleeve", which means to show our feelings and vulnerability.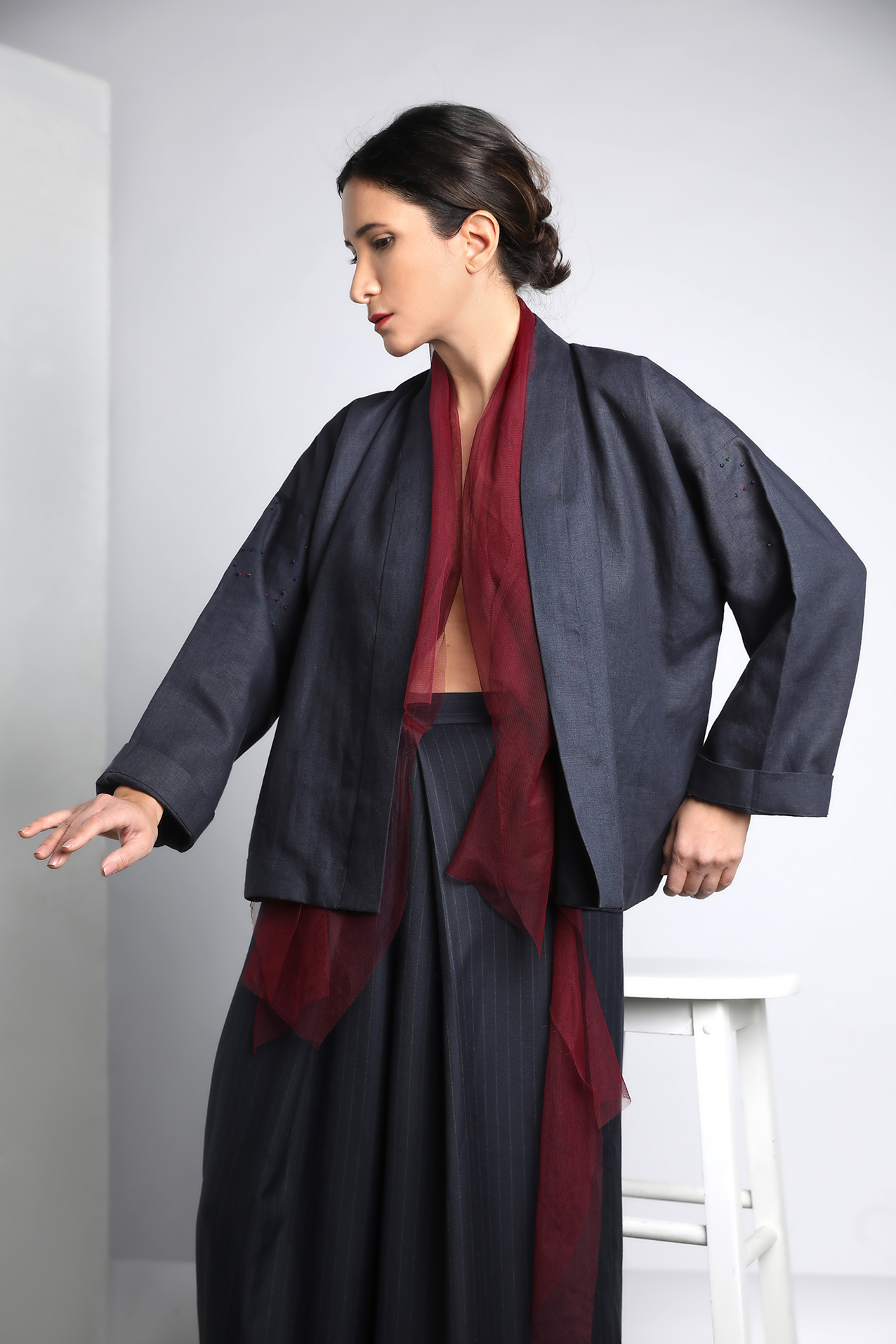 The Motto Kimono Jacket is appreciated for its design and detailing, and also carries a message in an unconventional, non-print form. The Arabic braille embroidery contributes to raising awareness on visual impairment, and the importance of helping vulnerable people feel included and "seen", especially during these challenging times.
Arabic braille was first adopted in the 1950s. Unlike written Arabic, it is read left-to-right.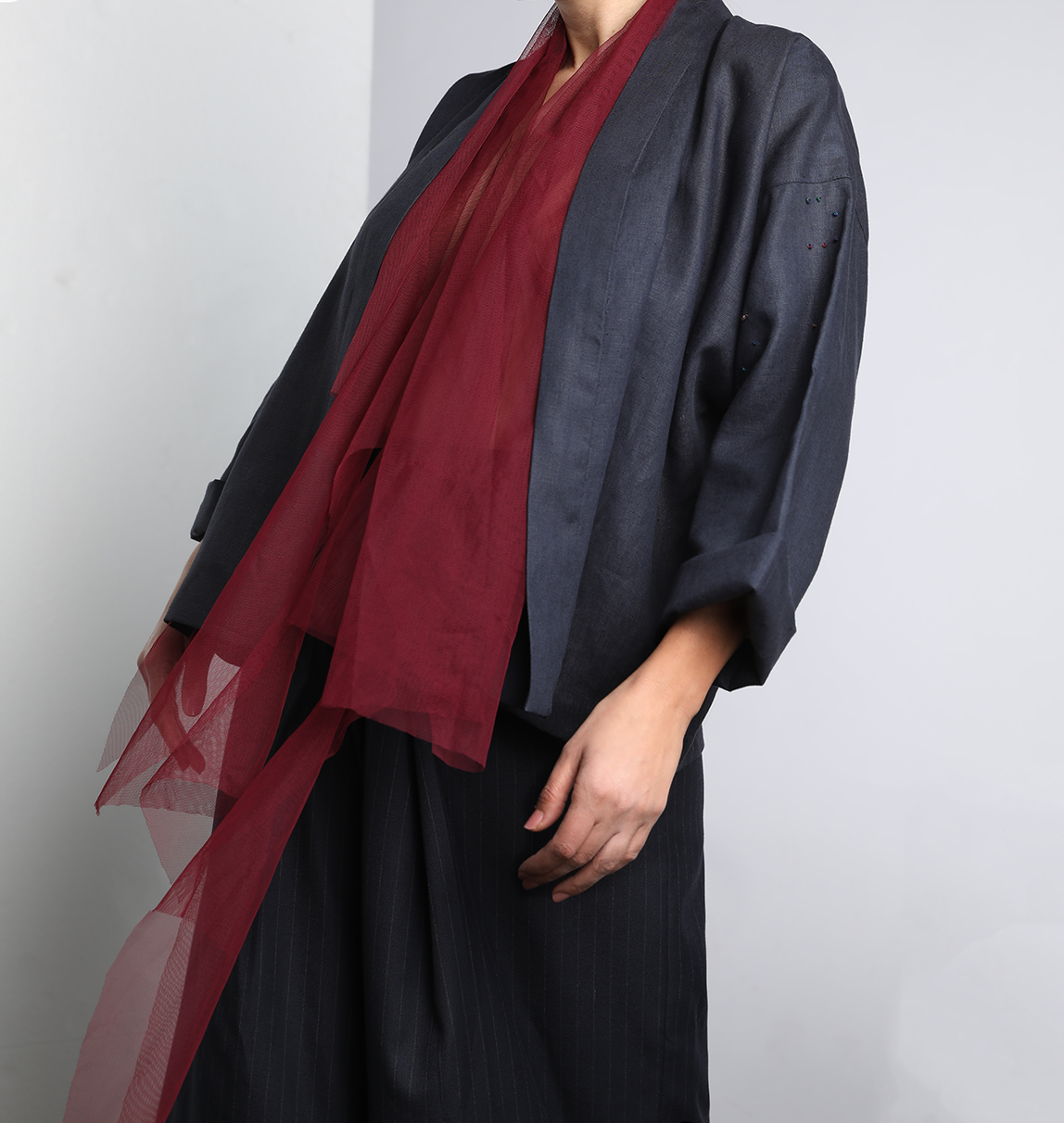 Photos credits: Lara Zankoul
Arleb by Nabad Online Exhibition is a not-for-profit digital platform dedicated to artists and creative enterprises in Lebanon. It aims at empowering local artists by offering them an opportunity to showcase and sell their artworks to new audiences on an international level. It also seeks to raise awareness about resilience & resistance arts and culture produced by emerging and marginalized artists.
The Nabad program is an art intervention program set up Dar al Kalima University College of Arts and Culture . This university, established in 2006 in Bethlehem – Palestine, is the first institution of higher education in Palestine to focus its educational objectives on the performing arts, visual arts, and cultural heritage.
Based on its expertise generated over 15 years, Dar al Kalima started in 2019 with an outreach program in Gaza, and now in Beirut with Arleb by Nabad project.